The guide is especially aimed at providing information and advice to parents. Conflicts and risk situations faced by adolescents not only occur during interaction with their peers at school, but also, and especially, when they are out of school or at home. Therefore, it is essential for parents to have information about the risks and consequences of their children's use of new technologies, thus avoiding problems that can affect school performance and lead to early school leaving and serious health problems.
Similarly to the Guide for Educators, this E-guide has been produced as an interactive flipbook with a smooth page flip effect, comfortable in-document navigation and customizable design. The guide is accessible from any browser, without the need for any special viewing software on any device: desktop, tablet or smartphone.
In this guide you will find the following contents:
Misuse of connected digital technologies.
Cyberbullyng & Security.
Abuse of ICT´s. Health and Wellbeing.
Disinformation and Critical Thinking.
UN Convention  on the Rigths of the Child.
Currently avaliable in English, Spanish and Portuguese versión.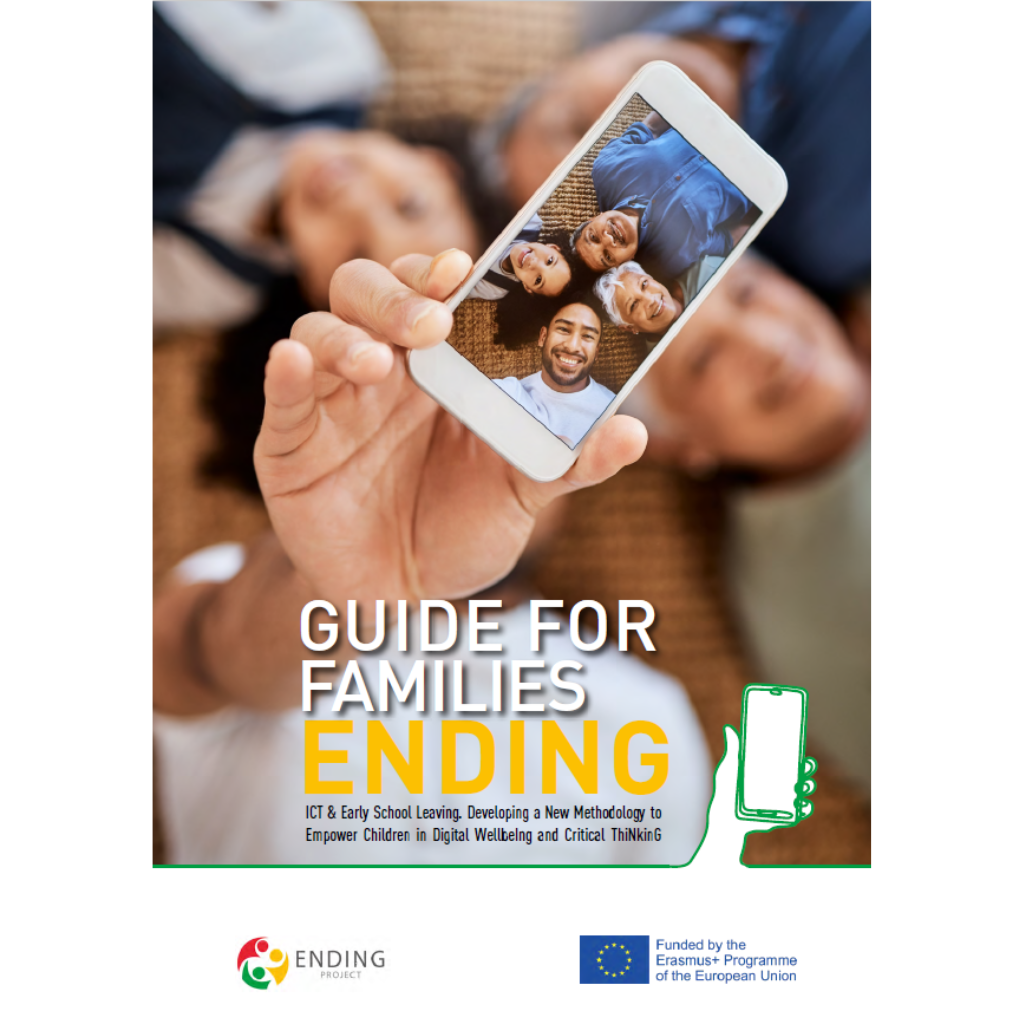 The guide is released as an Open Educational Resource, which means that it is an open license product that permits no cost access, as well as use, adaptation and redistribution by others.
  Downloads in Flipbook:
  Downloads in PDF format: